13 Jacksonville-Area Golf Courses To Add To Your List
May 19, 2015 3:58:55 PM
Sarah Lane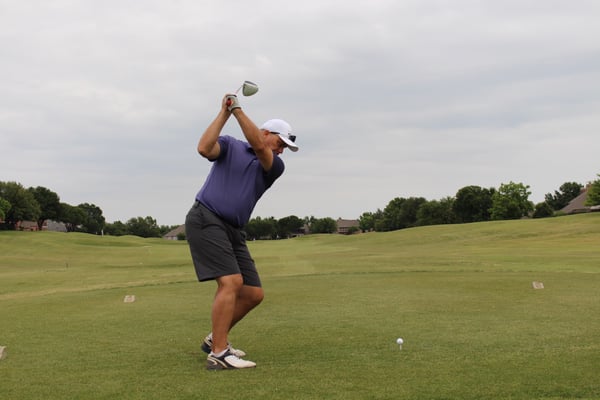 Florida has long since been a destination for retirees and golfers — after all, it is the sunshine state with more golf courses than any other state in the country. It's also home to some of golf's most influential organizations — the PGA TOUR, LPGA Tour, PGA of America, World Golf Hall of Fame & Museum, National Golf Foundation, World Golf Foundation and The First Tee.
With more than 70 public and private courses, Jacksonville holds its own among golf aficionados, with many of the state's top golf courses in our northeast corner of paradise. For Jacksonville retirees looking to spend their golden years soaking up sun on the golf course, here are the top 13 golf courses close by:
Ponte Vedra Beach
The Stadium course at TPC Sawgrass is the host of golf's "fifth major" — THE PLAYERS Championship and its No. 17 island green. Built to test the perseverance of PGA TOUR professionals, the course's championship tees measure 7,215 yards. If you're not up for that challenge, there are three other yardage options ranging from 6,661 yards to 5,109 yards.
The other TPC Sawgrass course, Dye's Valley Course, is typically less crowded than the Stadium course. Named after its designer Pete Dye, the par 72 course was recently renovated to include larger greens and reworked greenside bunkers. Since 2013, Dye's Valley Course has hosted the Web.com Tour Championship.
Just down the street from TPC, the Ponte Vedra Inn & Club features two 18-hole courses — Ocean and Lagoon. Both courses are rich in history with original design influence from the infamous Robert Trent Jones. The Ocean course was the host site for the 1951 Ponte Vedra Women's Open, which featured storied professionals Patty Berg, Louise Suggs and Babe Zaharias. The Inn & Club also has three putting greens, a pitching/chipping green and a practice bunker.
Jacksonville
Jacksonville Golf and Country Club
Jacksonville Golf and Country Club's 18-hole championship course is a private course offering players seven sets of tees, including two family tees if you'd like to take the young, aspiring golfer in the family with you. It was designed by second-generation golf architect Clyde Johnston in consultation with former PGA TOUR professional Fuzzy Zoeller. The Club also offers an expansive practice facility with a double-sided driving range, 5,000-square-foot putting green, two chipping greens and three large practice bunkers.
Pablo Creek Club
Located a few miles west of Ponte Vedra Beach, Pablo Creek Club was carved out of the surrounding pine forest, giving it a natural look and feel while overlooking the neighboring marshlands. This course is intensely exclusive — if you'd like to play, you must be accompanied by a member of the club. Designed by Tom Fazio, the 7,026-yard, par-72 course has maintained its mystique since it opened in 1996.
St. Augustine
Head south of Jacksonville on I-95 to the World Golf Village where two 18-hole courses, the King & Bear and Slammer & Squire, offer golfers the opportunity to play courses designed by legends of the game – Arnold Palmer, Jack Nicklaus, Bobby Weed, Sam Snead and Gene Sarazen. After your round, stop at the nearby World Golf Hall of Fame & Museum to learn more about the rich history of the game.
A short drive from World Golf Village, The Palencia Club is an 18-hole, 7,071-yard course designed by well-known golf architect Arthur Hills. The practice facilities feature a 10,000-square-foot putting green, 400-yard double-sided driving range and a short-game area so you can work more birdies into your game. Speaking of birdies, the course has been honored by the Audubon Sanctuary for its natural beauty, including marsh and river views inhabited by many feathered friends.
Amelia Island
Named a "top golf resort in the world" by Conde Nast Traveler, Omni Amelia Island Plantation offers three picturesque courses: Oak Marsh, Ocean Links and Long Point. Oak Marsh is a par-72, 6,500-yard Pete Dye design with water hazards on 14 of the 18 holes. Ocean Links provides golfers with an oceanfront view on five holes on the par-70, 6,108-yard course. Long Point is considered the most challenging of the three courses with eight water hazards players must cross during a round. The course also boasts scenic oceanfront dunes set over a variety of landscapes including marshes and dense forests on the par-72, 6,775-yard course.
The Golf Club at North Hampton
Designed by "The King" of golf Arnold Palmer and golf architect Ed Seay, The Golf Club at North Hampton was recently named the seventh best course in Florida by Golf Week. The par-72, 6,596-yard-high elevation course features wild grass and rolling dunes giving it the feel of a Scottish links-style course. The Club also has a full driving range and short game practice center.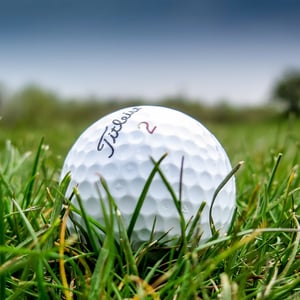 With so many options of places to play golf in Jacksonville, you could play a different course each week for almost a year and half without a repeat. Now, that's a lot of golf. Be sure to contact each course listed above for the current rates of play and cart fees, as they vary depending on the time of year.
It's no secret that golf can be an expensive hobby, so be sure to factor the cost into your retirement playbook. For guidance on how you may be able to ensure you can afford your weekly tee time, contact Stratton & Company at 904-425-0943 to speak with an insurance agent to discuss how insurance products, such as an annuity, may fit into your retirement plan and can help you live out your golfing dreams.