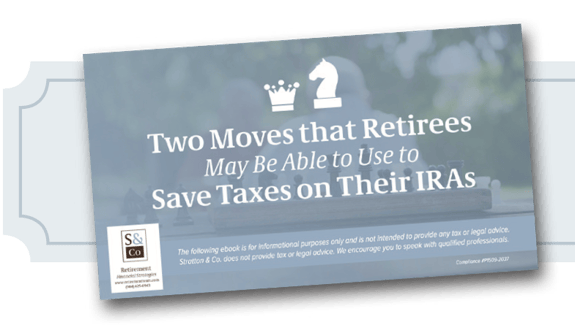 Are you retired or nearing retirement with a Traditional IRA? It's not how much you make, it's how much you keep! Download this free eBook now.
As you save money in your 401(k) or your IRA, you're creating a cushion for your retirement. Unfortunately, though, you need to understand the impact of taxes on your retirement strategy. When you're saving money in a tax-deferred vehicle, you still have to pay taxes on that money down the line. Click the image below for two strategies that retirees may be able to use to reduce their tax liability on their IRA.
This material is for informational purposes only and is not intended to provide any tax or legal advice. Stratton & Co. does not provide tax or legal advice. We encourage you to speak with qualified professionals.