How Financial Advisors and Finanical Professionals Get Paid
Oct 3, 2016 11:29:42 AM
Eric Stratton
When you're looking for financial advisors or professionals, it's important to find out how they will get paid. Financial consultants have two basic fee structures: Financial advisors usually charge an assets under management (AUM), fee-based only or often a combination of commissions and AUM fees. Financial professionals, like insurance agents, receive commission only.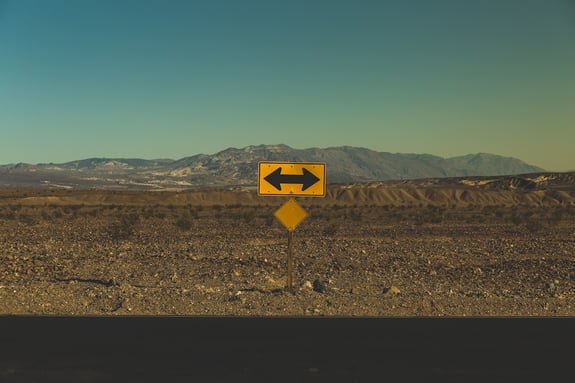 Here's an explanation of these two fee structures, together with the pros and cons of each one:
AUM Percentage-Based Fees
In this payment model, your financial advisor receives a percentage of what your investments (Assets Under Management) earn. So if you have one million invested in your portfolio that they manage, and they charge 1.5 percent per year, they would be charging you around $15,000 that first year, and 1.5 percent of your assets managed each following year.
Pros
An agent who earns more money when your investments do well is financially motivated to make investment decisions that maximize your earnings.
Cons
Despite your advisor's best efforts to choose profitable investments, active fund managers may not end up performing better than Orlando, the house cat. In a financial experiment, some high school students had their cat choose investments by tossing his toy mouse onto a numbered grid. At the end of the year, Orlando's investments had outperformed those selected by professional fund managers. Other research has come to similar conclusions, raising serious questions about the value of active fund management.
Small-sounding AUM percentages can add up quickly. Over ten years, the average AUM fee of 1.06 percent can cost over 13.26 percent in a market with an average of 6 percent annual return, or $132,559.01 on a $1M portfolio over ten years. 
Conflicts of interest can arise in this type of fee structure because your advisor benefits when you keep the maximum amount invested in the market. Therefore, your advisor might not help you do what's in your best interest, such as withdrawing money to pay off your mortgage or make some other financial decisions.
Commission-Based Fees
Financial professionals who use this structure charge the insurance company a set commission on the products they sell. Different kinds of annuities come with different commission levels, depending on how complex the annuity is and how long the surrender charge period is.
Pros
Your advisor's commission is paid upfront by the insurance company, not by you. Because of this, once you become a client of Stratton & Company, you are a client for life with no ongoing percentage to be paid each year.
Your advisor is committed to your financial well-being in a holistic manner, regardless of the amount of assets you have to invest. If you have a smaller asset base, you will still receive our personalized lifelong planning and concierge-level service.
Cons
Commission-based agents can't give as high returns as the market does some years. However, your returns are entirely your own, and you won't have any concerns about losing your earnings to a percentage-based fee system.
Unethical agents may try to sell you annuities that provide the highest commissions, rather than choosing what is in your best interest. Remember that it is your right to know what the commission will be for each product your advisor recommends. When your advisor suggests a product, simply ask what his or her commission fee is for that particular investment. Good advisors are more than happy to be transparent.
Hybrid Payment Systems
AUM + Commission
Sometimes and advisor is licensed to sell insurance products as well, and will receive a commission from the insurance company for selling their product, but also still collect an AUM fee too. Or to make things even more confusing, an advisor could charge a flat rate fee for their financial planning services, yet still, collect commissions on insurance products that they sell.
Fee-Only
Fee-Only advisors are a rare breed in the financial planning industry. Fee-only advisors only charge a specific fee for their financial planning services. That means they charge every client the same fee rate no matter how large a portfolio they manage or products they recommend.
These advisors may charge a flat fee, hourly fee or retainer.
If you're planning to retire in the next three to five years, this is the right time to learn how financial advisors and professionals get paid. This understanding will help you choose a professional who is motivated to learn about your unique financial situation, and who will work to bring about your personal goals for the years ahead.